| | |
| --- | --- |
| | This article is about a/an transformation device in VR Troopers. |
"Trooper Transform! We are VR!"
―Transformation call
"Retroform!"
―Armor transformation cancellation call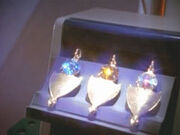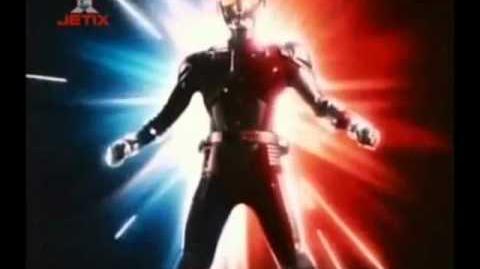 The Virtualizers are the main power source of the VR Troopers. Each one of this neck-worn device contains a bio-electronic conducting crystal that needs to be perfectly enabled in order to work.
These devices are what they employ to transform - the transformation call used is "Trooper Transform! We are VR!". "Retroform" is the command used to cancel the transformation into armor.
In season 1, Ryan uses a Virtualizer that Professor Hart gives him, which, in season 2, is destroyed when saving his father - in response, Tyler designs his son a new more powerful Virtualizer that possesses a crystal given to them courtesy of Tao; it accesses all new armor weapons & vehicles for Ryan as well as a change in strength.
Notes
In Small but Mighty, the Troopers, following their transformation into children, can still use the Virtualizers, but their usage while as children had a downside: the powers can be maintained only for maximum duration of 15 minutes.
In the series' pilot, these transformation devices were named as Transformation Pallets - by the series' beginning, they are now named as Virtualizers.
"We are VR!", spoken aloud at the first shot of the transformation sequence, is sometimes left out at random times - it is presented as an optional addition, meaning it can be left out at any time - the actual transformation call is simply "Trooper Transform!"
Community content is available under
CC-BY-SA
unless otherwise noted.