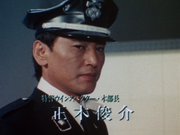 Shunsuke Masaki (正木 俊介, Masaki Shunsuke?): Shunsuke is Winspector's commander and founder. He usually remains in the headquarters of Winspector, but if necessary, for example when a member falls into a pinch, he goes to the site himself and takes command. After the series, he established another rescue team called Solbrain and made a come back in the last few episodes of Exceedraft.
Biography
Winspector
To be added
Solbrain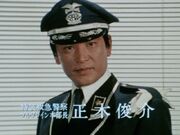 Chief of Solbrain. Compassionate and dedicated, he usually goes into the battlefield to help his subordinates.
Exceedraft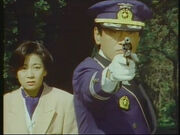 Despite having little association with them (as Exceedraft only share the name of "Rescue Police" with Winspector and Solbrain), Masaki as a Police Official returned on the last three episodes of Exceedraft.
Notes
Although not being a Metal Hero himself, Masaki's number of appearances, totaling 105 episodes, makes him one the most prolific character in the Metal Hero Series.
Appearances
Community content is available under
CC-BY-SA
unless otherwise noted.