"B-Fighter Tentou!"
―Roll call
Ran Ayukawa/B-Fighter Tentou (鮎川 蘭/ビーファイターテントウ, Ayukawa Ran/Bī Faitā Tentō?) is an 18 year old cyber engineer, who sometimes thought too much about mechanics and ignored the natural side. She had feelings for Julio when he taught her to appreciate nature. Ran loved to eat and was skilled at playing the shamisen, a stringed Japanese instrument. She left her parents' home at 15. As Tentou (unlike Reddle before her), Ran's armor was modeled after a ladybug.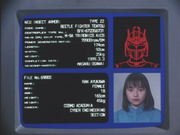 B-Fighter Tentou
B-Fighter Tentou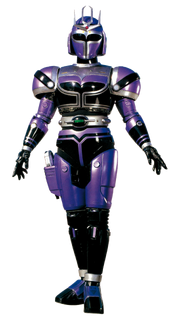 Statistics
Ability Parameters
Punching Power:
Kicking Power:
Maximum Jump Height:
Maximum Running Speed:
Ran wears Tentou's Neo Insect Armor after undergoing Chou Juukou (超重甲, Chō Jūkō?), by using the Command Voicer and B-Fighter Tentou Input Card.

Arsenals
Devices
Weapons
Vehicles
Behind the Scenes
Portrayal
to be added
Notes
to be added
Appearances
See Also