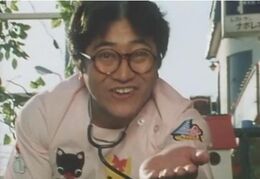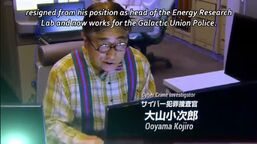 Kojiro Oyama (Masayuki Suzuki) is a photographer whose obsession is UFOs; he created a machine that is able to detect them. He met Gavan and from them on, the two keep crossing each other's paths. He occasionally works at the Avalon Club to replace Retsu. He also befriends Wakaba and Yuuichi.
With his fascination with UFO finally pays off. Kojiro now works as a Cyber Crime Investigator of the Galatic Union Patrol. Being able to assist the original 3 Space Sheriffs from Retsu, Ren and Dai long ago. He now assists the New Generation Sheriffs Geki, Kai and Shu.
Notes
See Also
Community content is available under
CC-BY-SA
unless otherwise noted.